Hình ảnh Blackjack All-In-One Trainer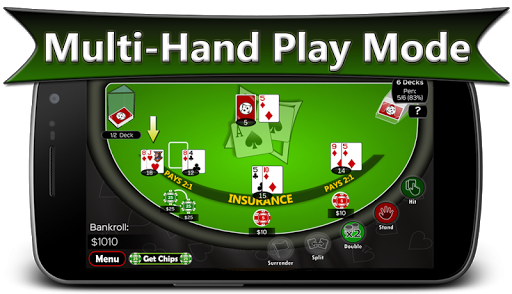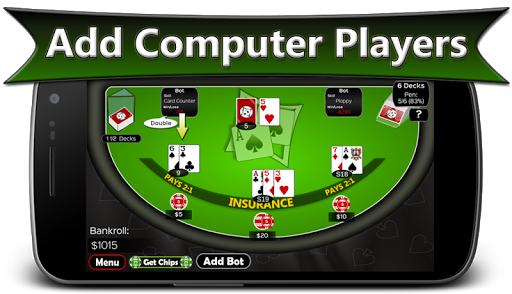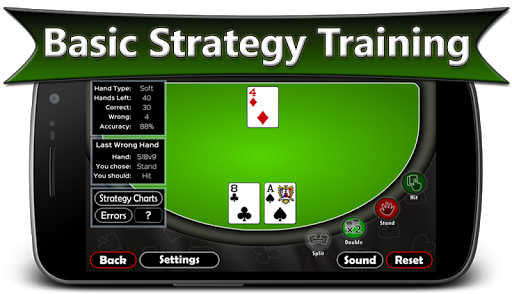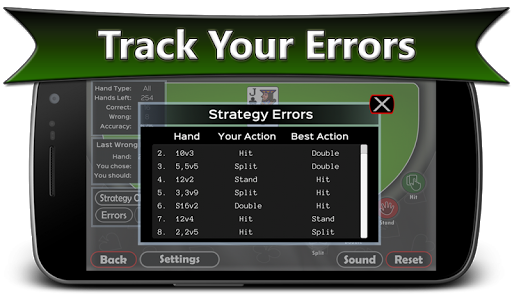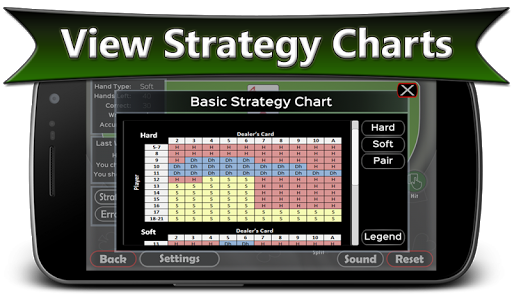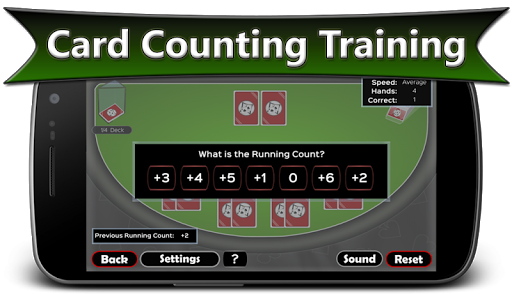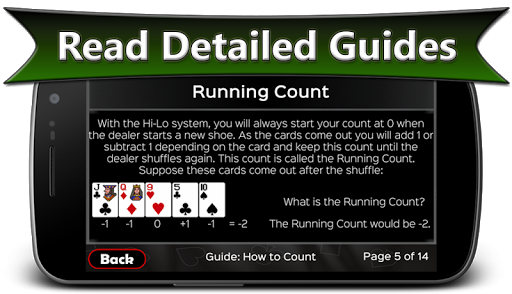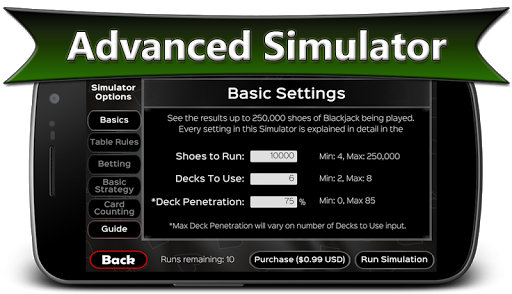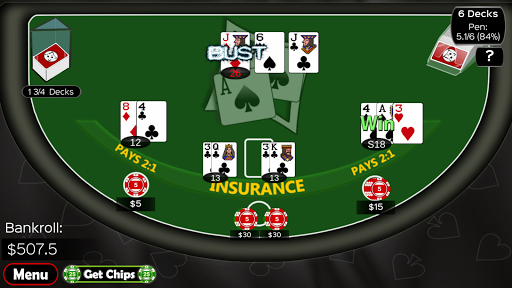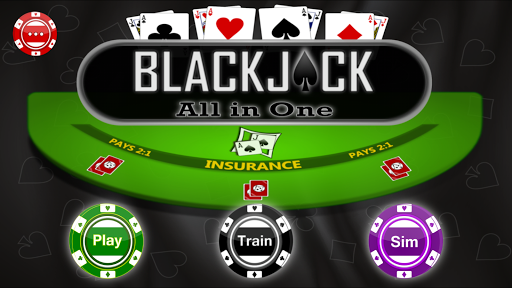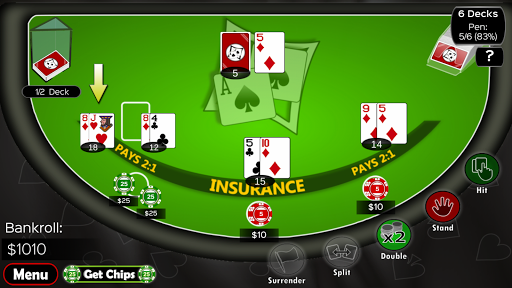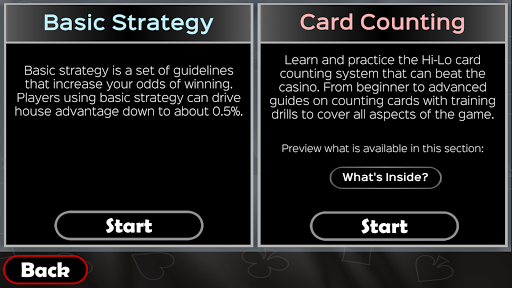 Giới thiệu Blackjack All-In-One Trainer
The only application you need to master both Basic Strategy and Card Counting.
Blackjack All-In-One Trainer has 3 modes; Play, Train and Simulate. Reduce the advantage the casinos have over you by learning and practicing Basic Strategy. Beat the house and shift the odds in your favor by learning and practicing Card Counting. Understand the statistics and see the results of millions of hands of Blackjack played using the most advanced Blackjack simulator on the app store.
Features:
● Play mode with very detailed statistics.
● Basic Strategy Training Guides – From absolute beginner to advanced Basic Strategy statistics.
● Basic Strategy Charts – You set the rules and view the optimized strategy chart.
● Basic Strategy Drills – Two drills for practicing the correct Basic Strategy for the table rules you've selected.
● Card Counting Training Guides – From beginner to advanced guides covering the Hi-Lo counting system.
● Card Counting Index Charts – These show deviations from Basic Strategy based on the card count.
● Card Counting Drills – Three drills for practicing all aspects of Card Counting.
● Simulator – See the results of millions of hands of Blackjack played in seconds.
–= Basic Strategy =–
Guides – How to Play, Rule Variations, Basic Strategy, Side Bets and Statistics.
Standard Drill – Select table rules and the type of hand you would like to practice. Choose the best action on the hand that is presented. If you are correct the hand is removed from the list. If you are wrong the hand will appear again at random. The strategy chart is available to view if you are stuck.
Game Play Drill – Just like a regular game of Blackjack except there are no bets. As long as you choose the correct action you will play out your entire hand. Your best win streak is tracked.
–= Card Counting =–
Guides – How to Count, Learn Indexes, Finding a Table, Camouflage, Statistics
Keeping Count Drill – Select the speed and how many hands should be dealt. After the hand is dealt out you are asked what the running count and the true count is. Designed to practice counting speed and accuracy as well as true count conversions.
Deck Countdown Drill – Count a deck or multiple decks of cards. You can either automatically or manually flip through the cards while keeping the count. A classic card counting practice technique that improves speed and accuracy.
Game Play Drill – The most powerful drill in the application. Play Blackjack with completely customized rules. Set up your betting strategy and when to receive alerts. Easy access to charts and your errors. This is a custom training experience tailored to how you like to practice. Designed to practice every aspect of counting cards.
–= Simulator =–
– Run millions of hands. (Speeds of up to 10 million hands per minute)
– Adjust how many decks should be used and how far into the decks the Simulator should go before shuffling again.
– Adjust the table rules.
– Control how the Simulator should place bets.
– Completely customizable Basic Strategy charts. (e.g. You can see what happens if you were to split on every pair hand or what would happen if you were to stand on every hand.)
– Card counting options that allow you to control how the Simulator should count cards.
– Dozens of statistics provided after the simulation runs.
The Simulator will allow you to see the House Edge the casino would have under various conditions. You can also see how much you could win per hour counting cards under various conditions.
Privacy Policy added
Thông tin bổ sung
Phiên bản: 1.32
Số lượng tải: 50,000+
Đánh giá:
Vote: 912
Tải Blackjack All-In-One Trainer